More than the adjustments transitioning into the new normal, the COVID-19 pandemic in the Philippines made way for changes to happen and lessons to be learned, especially in the public health sector. Due to the global health crisis, many realized the importance of prioritizing health and wellness, not only at home but more importantly at work and within public spaces.
As the world continues to face the pandemic's threats, health experts are unanimous in saying that prevention and control remain to be the key elements in surviving public health emergencies. Aside from protecting oneself and getting fit and healthy, communities play a huge role in successfully fighting pandemics in the future.
The COVID-19 pandemic has raised the discourse on how important public spaces are in community health. As people learn more about how their environment contributes to their well-being, more have become conscious of where they work, study, shop, an dine.
"Building-based prevention and control measures have become one of the most important methods of fighting against the effects of the COVID-19 pandemic," Dr. Dr Ho Nyok Yong, president of the Singapore Green Building Council (SGBC), in a webinar during the onset of the pandemic.
The GREEN Advantage
Community and building-based prevention and control measures have become one of the most important methods of fighting against the epidemic. As cities start to reopen their economies and people return to work, green buildings have become a standard for many companies and businesses. A building's green features became a leverage for commercial developments for the benefits it extends for the health of its tenants and for the prevention of future disease outbreaks.
Even before the COVID-19 pandemic, green buildings place a strong emphasis on optimizing indoor air quality, providing well-ventilated indoor spaces, and encouraging the overall health and well-being of its occupants. To provide additional layers of safety and protection, property owners and landlords started to invest in green building technologies to retrofit workspaces and offices, which are found to be the hotspot of airborne disease outbreaks.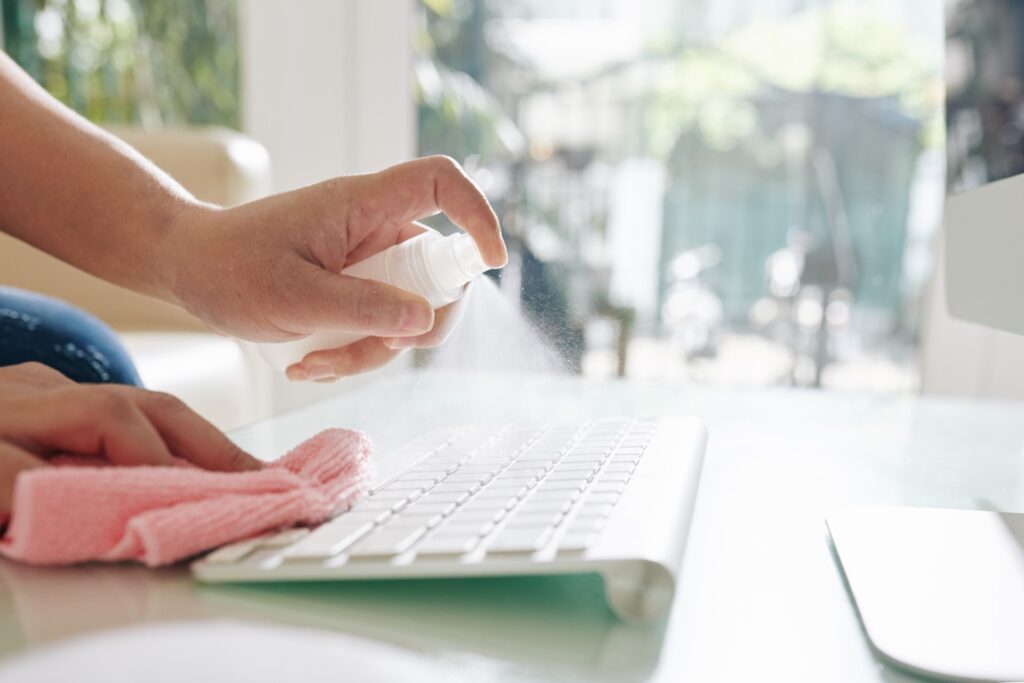 More studies are also connecting the importance of building green infrastructure and encouraging sustainable urban planning and design. According to some research, green infrastructure offers a wide range of ecosystem functions and services essential to human wellbeing and urban sustainability which are of relevance under climatic and health crises.
LEED-certified green buildings, such as JEG Tower @ One Acacia, follow certain criteria that are beneficial to disease control and prevention in the workplace and in the community.
RELATED: Pandemic-Proof Workplace: How LEED buildings stand out
Green buildings provide basic functions for epidemic prevention and control inside public spaces. This includes improving the indoor air quality and natural ventilation and promoting indoor disinfection of surfaces and areas. Through this, the risk of infection and cross-infection within public spaces is significantly reduced, ensuring the safety of the occupants and other members of the community.The world green building council also regulates the water quality, air quality, fitness and antibacterial function building materials of green buildings and developments.
Locate your business in Cebu City's newest premium green building. Contact Lorenzo Martin E. Rodriguez at (+63) 917-825–6884. For leasing inquiries and more information, call us at (+63) 2-8403-5519 or send an email to info@kmcmaggroup.com.