On average, humans spend 90% of their time indoors. Now that the majority are returning to a 'more normal' way of living, many also go back to their traditional workspace. Numerous studies have proven the direct relationship between one's living conditions and the spread of disease. From the quality of indoor air to the materials used inside buildings where people work and spend the majority of their day. The pandemic made people more conscious of their environment to protect themselves from diseases and viruses.
Even before the COVID-19 health crisis, green buildings have been advocating healthy spaces, especially in offices and commercial developments. By promoting sustainability and workplace wellness, these types of buildings prioritize energy efficiency, optimizing indoor air quality, resource conservation, and proper waste management.

Optimized Indoor Air Quality

Proper ventilation is critical to prevent the transmission of coronavirus pathogens. During the onset of the pandemic, the Centers for Disease Control and Prevention reported that viral pathogens can linger in indoor air for at least eight minutes. Furthermore, a study University of Cambridge warned that the use of mixed ventilation systems inside buildings may increase the risk of exposure to coronavirus.
"During coronavirus, nobody wants recirculated air in offices, gyms, and schools," says Catriona Brady, head of Better Places for People at the World Green Building Council. The World Green Building Council aims to promote the construction of more sustainable buildings, providing measures and guidelines to commercial and residential developments around the world.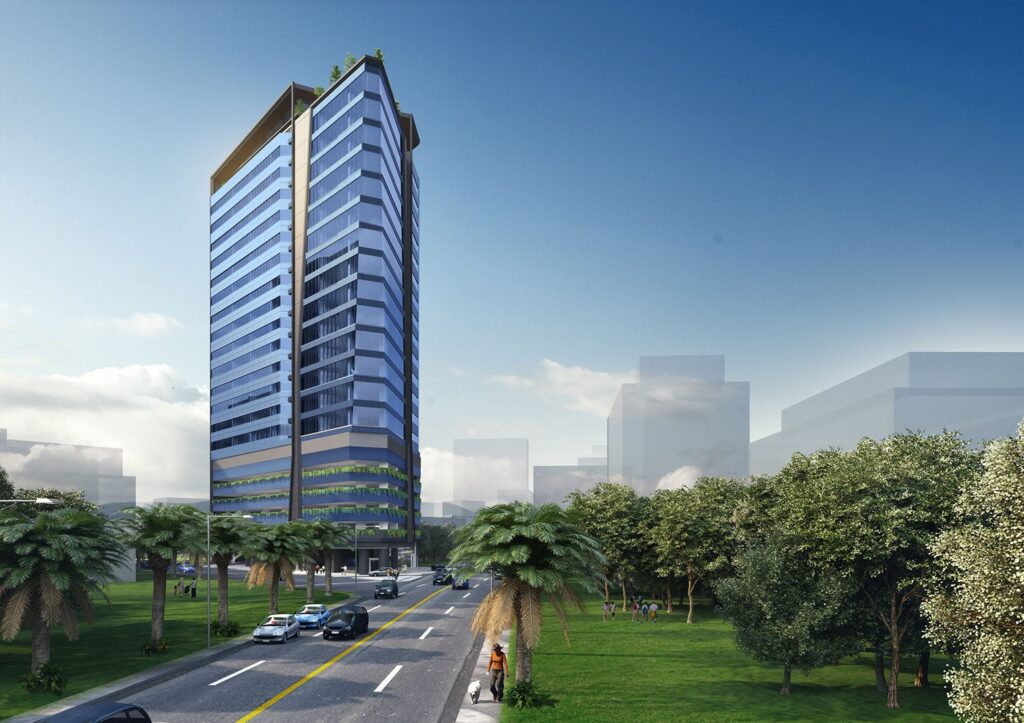 A pioneer sustainable building in Cebu City, JEG Tower @ One Acacia is a standout, premium green building in the Philippines. The 22-storey office and retail project was named Best Green Commercial Development in the Philippines for its unique and innovative features that ensure the best air quality inside its premises.

JEG Tower utilizes Minimum Efficiency Reporting Values or MERV filters that can capture particles in the air from 0.3 and 10 microns (µm). Higher value in MERV ratings leads to better filtration, fewer dust particles, and other airborne contaminants.
Even from its construction, the tower observed the Construction Indoor Air Quality (IAQ) Management Plan. This measure is implemented by LEED-certified buildings to protect its HVAC system during construction, control pollutant sources, and interrupt pathways for infection. It also guides the sequence of installation of materials to avoid contamination of absorptive materials such as insulation, carpeting, ceiling tile, and gypsum wallboard.

READ MORE: JEG Tower Focus: MERV and Fresh Air System for Optimal Indoor Air Quality
As the highest LEED-scoring development in Cebu City, JEG Tower puts a premium on ventilation and provides a safe working space for its tenants and occupiers. 
 
"A green building is like a giant face mask," says Dr. Ho Nyok Yong, president of the Singapore Green Building Council. This is definitely one of the considerations of employees in returning to the office in the new normal. 
Non-toxic materials 
Many construction materials, including paint, contain dangerous toxins that can cause significant effects on the health of people. Many types of paint contain the colorless gas formaldehyde, one of the most common volatile organic compounds (VOCs).

RELATED: Defining Sustainability: Casas+Architects discusses why it matters in design and construction
Formaldehyde is also found in many types of glue, adhesives, and sealants as well as certain types of foam insulation. The gas poses a serious risk to human health; it is carcinogenic and can cause both respiratory problems and skin irritation. 
 
JEG Tower @ One Acacia used construction materials that are low in VOCs and other green materials that originate from nature rather than highly processed and synthetic options. 
Green Buildings Save Lives
A recent study from Harvard University's T.H. Chan School of Public Health found that people in cities with slightly higher levels of particulate matter (PM2.5) had higher death rates from COVID-19.
"We have research showing that air pollution, which in many parts of the world is coming from burning fossil fuels, is causing people to die from COVID 19," says Dr. Aaron Bernstein, USGBC board chair and also the co-director of Harvard's Center for Climate, Health and the Global Environment (Harvard C-CHANGE). "For people who are living in places with worse overall air quality, it [pollution] has set up their lungs to fall apart when they got sick."
"Green buildings save lives because they rely less on energy for every square foot of the building," he added. "They're responsible for a lower share of air pollution."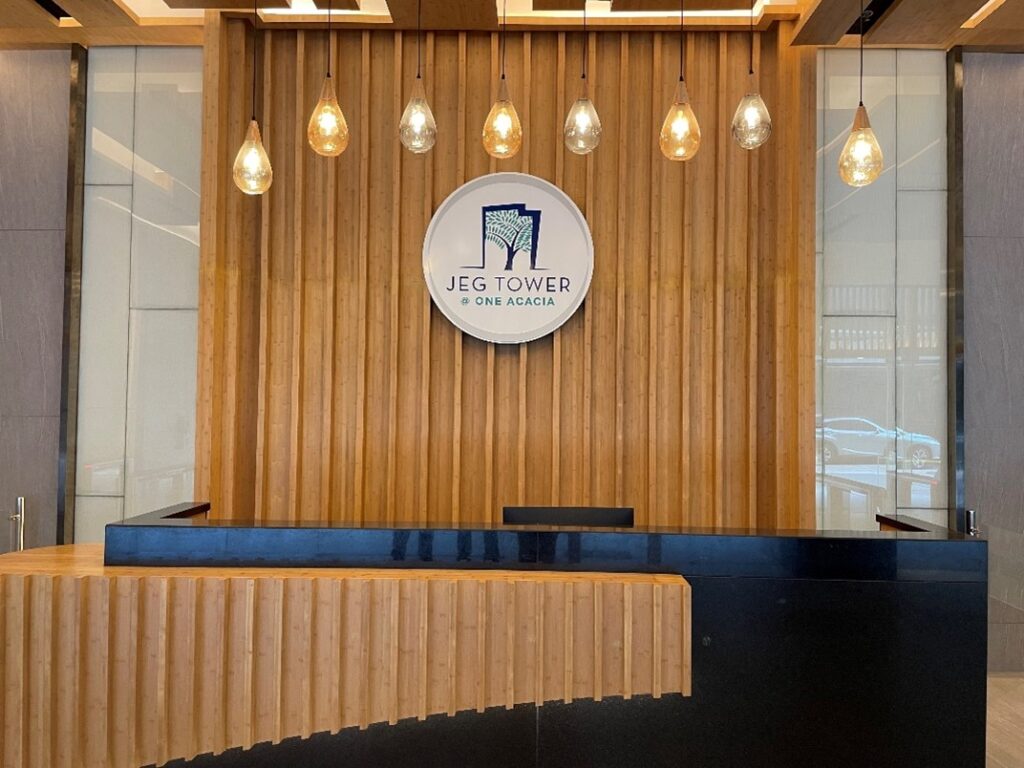 JEG Tower @ One Acacia revolutionizes work and life balance by providing a safe and healthy space for its tenants while advocating for their holistic wellbeing. The tower has been LEED-Gold certified for its outstanding commitment to energy efficiency and less negative impacts on the environment.

Learn more about how to lease in the best place to work in Cebu City. Contact Gerold Fernando at (+63) 917-565-3547 to schedule a viewing today!