Cebu City's economic recovery is expected to pick up and accelerate as the metropolitan remains under Alert Level 2. 
 
In the latest resolution by the Inter-Agency Task force for the Management of Emerging Infectious Diseases (IATF-MEID), the whole island province of Cebu shall be placed under the second most lenient lockdown classification until March 15. In February, the Department of Health recorded fewer active cases and a positivity rate falling to only 5%, with a daily average of 3.64%. 
 
This is timely as more multinational investors express interest in locating in the economic stronghold of the Visayas. In a statement by the Cebu Chamber of Commerce and Industry (CCCI), demand for business in the province is steadily increasing as many foreign investors inquire about face-to-face meetings. 
 
"These foreign and economic attaches see Cebu as an island that they will never ever forget. Businesses from their country put Cebu in their bucket list for investments," CCCI president Felix Taguiam said.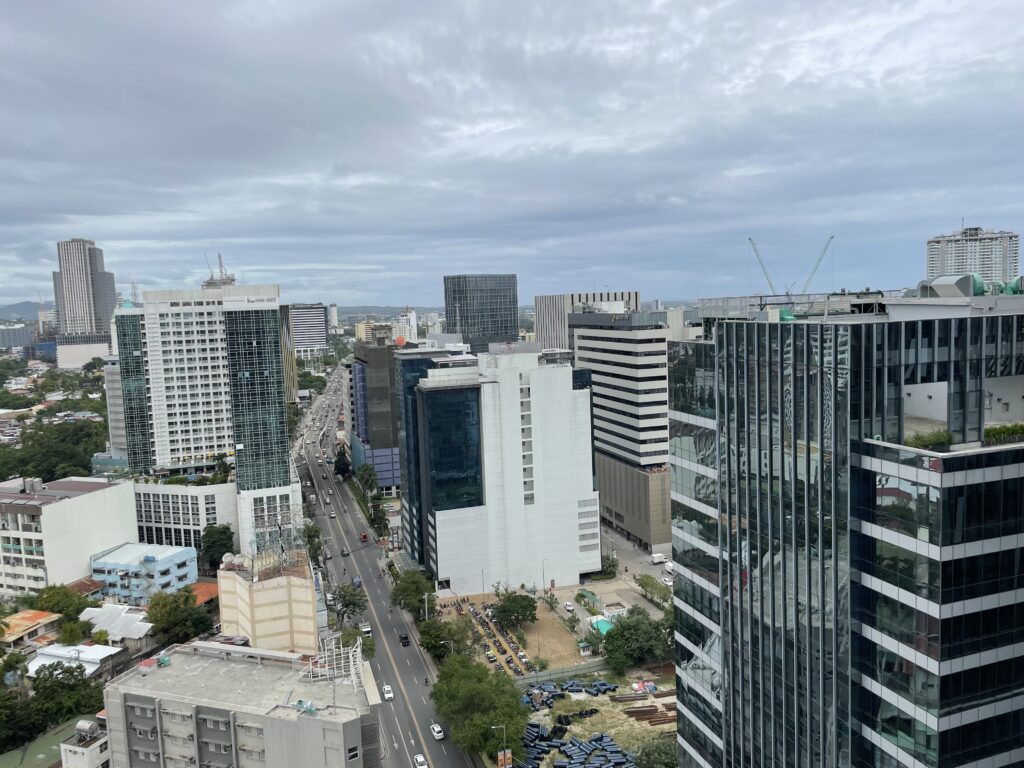 He also noted that the chamber is hopeful that more investments will pour into Cebu as the province recovers from the pandemic and rebuilds after Typhoon Odette. "I can see activities, moving, trading, and everybody is smiling," he also shared.  
 
Cebu is also looking forward to the completion and inauguration of the the Cebu-Cordova Link Expressway (CCLEX). This 8.9-kilometer infrastructure project offers an alternative route to Mactan-Cebu International Airport to the world-class resorts, beaches, and expansion opportunities in the economic capital of the Visayas. It is the country's largest water-crossing infrastructure, built with a navigational clearance to allow larger vessels to safely cross underneath the bridge. 
 
RELATED:  CCLEX to aid economic recovery in Cebu in 1Q/2022 
More Office Options 
 
In the latest property report by KMC, many commercial and retail options will become available in Cebu City's main business submarkets. As construction projects get completed, more office buildings, including JEG Tower @ One Acacia, will become available within this year. Cebu City's commercial real estate portfolio has exponentially expanded over the years as more multinational companies expand operations and footprint outside Luzon and Metro Manila. 
 
Looking for the best office to locate your business in Cebu City? Reach out to Gerold Fernando at (+63) 917-565-3547 or email to jegtower@kmcmaggroup.com today! to locate your business in Cebu City's.