The pandemic has forever changed the way people live and work. As the whole world continues to adapt to a safer, healthier, and better normal, the concept of effective and efficient workspace layouts has been challenged to incorporate health and well-being for its tenants.
As many companies allow a more flexible working arrangement, workplace strategists suggest maximizing the office space as a venue for socialization and collaboration without compromising the safety of its occupants.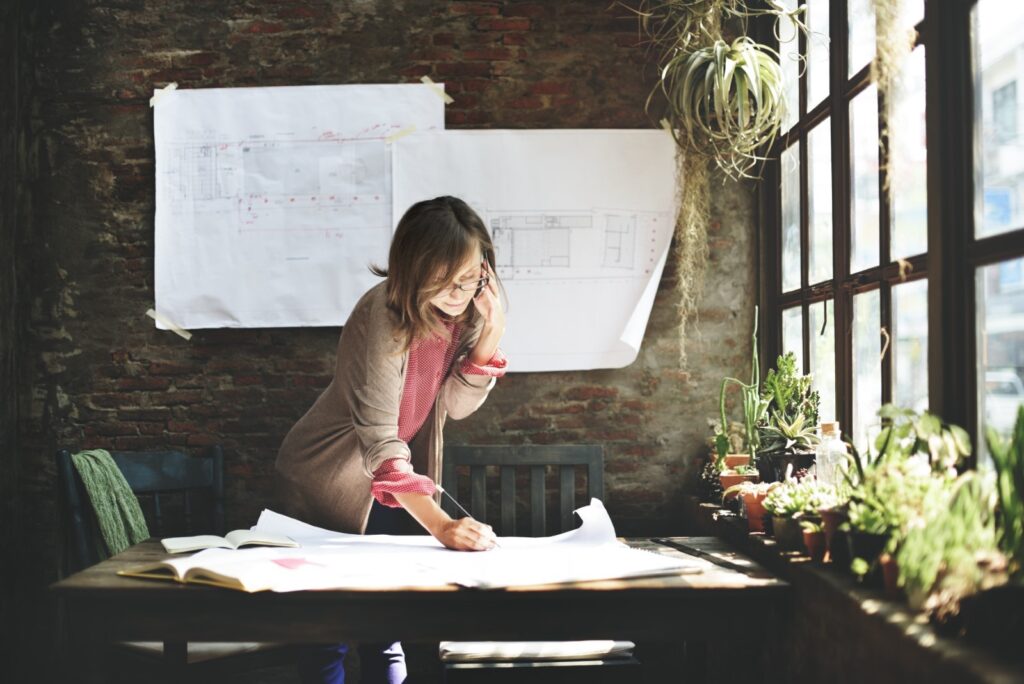 Open Floor Layouts—with Restrictions
While some argue that the trend toward an open floor workplace design will begin to fade due to the threats of the virus, the idea of "openness" in the office can still be created through creating non-hierarchical spaces, a variety of flexible work environments, and space planning that encourages the sharing of ideas. An open office is still the best way to foster social relationships and open opportunities to build teamwork between colleagues. Workplace strategists, however, reiterated the importance of implementing physical and social distancing measures to protect employees from contracting the virus.
Layout 1: Open Office – Workstations are positioned in various configurations, some touching, others clustered in various sizes of work zones. Everyone in the office sits together, including managers, and discussions flowing freely across the open space.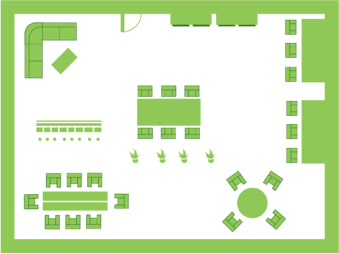 Layout 2: Cellular Office – In this popular layout, the entire office space is divided into individual spaces (or cubicles) arranged for employees to each have private spaces. It provides a focused work environment and lends well to a systematization of office operations. Ceiling studs, windows, doors, or partitions are used to create individual spaces.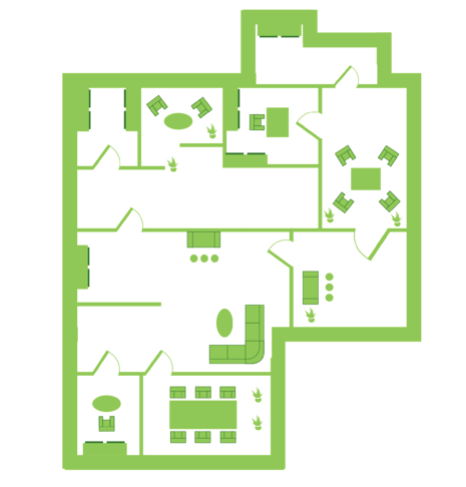 Layout 3: Co-working – Working without designated workspaces. You can assign desks to workers based on their assigned job. This arrangement can be ideal for promoting social interaction among staff members.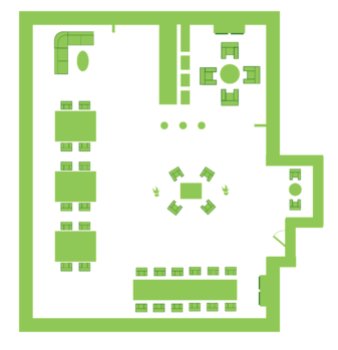 Workplace strategists added that a strict implementation of social and physical distancing guidelines in the workplace should be the key in implementing a well-balanced office for employees returning to work in the new normal. Office should still be an integral part of any business and its essence remains on the space it provides for employees' mental, physical, emotional, and social needs while at work.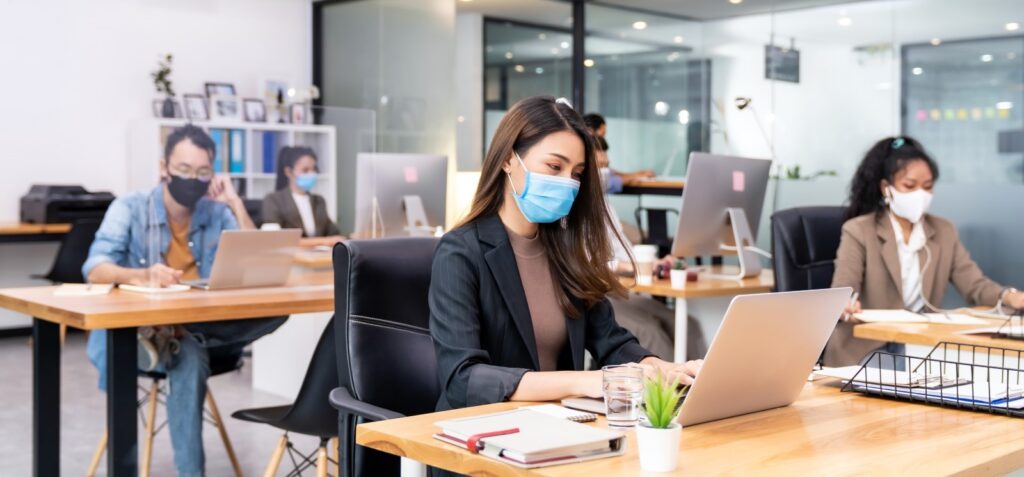 RELATED: The Future of Workplace: Contactless features and smart technology
Smart and Contactless Workplaces
Many businesses adapt to the new normal by incorporating innovation and advanced technology in the office. Workspaces are slowly transitioning to become contactless or low-touch spaces to reduce the chances of cross-infection among colleagues. Smart offices are workspaces that utilize automated processes to enhance building operations, from air conditioning and heating, lighting, and security.
Building developers and commercial institutions should consider the benefits of new advancements in technology such as voice or motion-activated technology in office spaces and common areas like elevators, copy rooms, restrooms, and meeting rooms.
Future-forward commercial establishments such as JEG Tower @ One Acacia, also integrate advanced technology to provide a smart and healthy workplace for its tenants and occupiers. JEG Tower @ One Acacia utilizes the MERV-13 air filters and Fresh Air System for optimal indoor air quality, which is one of the more crucial aspects of being in an enclosed space amid the pandemic. The tower also uses the Fresh Air System that ensures the comfort of its tenants. According to the Environment Protection Agency (EPA), building occupants with little or no access to fresh air end up being more exposed to pollutants indoors compared to when they go outdoors. HVAC systems tend to circulate and recycle old air rather than drawing new and fresh air from the outside.
READ MORE: Why JEG Tower is the perfect new normal workplace
Premium-grade office developments, such as JEG Tower @ One Acacia, are pivoting their office re-entry strategies and offering safer and healthier spaces for businesses and tenants. This 22-storey green commercial development in Metro Cebu uplifts the health and wellness of its tenants. Committed to revolutionizing work and life balance, the building has designed office spaces to maximize the use of natural daylight, allow better indoor air quality in all work and common spaces, and organize initiatives to encourage healthier living for everyone.
Want to learn more about JEG Tower @ One Acacia? Contact Lorenzo Rodriguez at (+63) 917-825-6884. For inquiries and more information, call us at (+63) 2-8403-5519 or send an email to info@kmcmaggroup.com.