The Cebu-Cordova Link Expressway (CCLEX) is expected to bring more economic growth and assist in the pandemic recovery of Cebu City and its neighboring areas, as the government anticipates its completion during the first quarter of 2022.
CCLEX is an 8.9-kilometer infrastructure project that offers an alternative route to Mactan-Cebu International Airport to the world-class resorts, beaches, and expansion opportunities in the economic capital in the Visayas. It is the country's largest water-crossing infrastructure, built with a navigational clearance to allow larger vessels to safely cross underneath the bridge.
Dubbed as "The Third Bridge," the project is spearheaded by the MPTC subsidiary, Cebu Cordova Link Expressway Corp. (CCLEC), in partnership with the local government units of Cebu City and Municipality of Cordova. The expressway has a design speed of 80 to 90 kilometers per hour and is expected to serve an estimated 50,000 vehicles daily.
Business leaders in Central Visayas have expressed their optimism over the socio-economic benefits to the province and the whole region once the CCLEX starts operating this year. Both local business leaders and multinational locators say the economic benefits that will enable Cebu to bounce back economically and start have ripple effects that will be felt across the Visayas.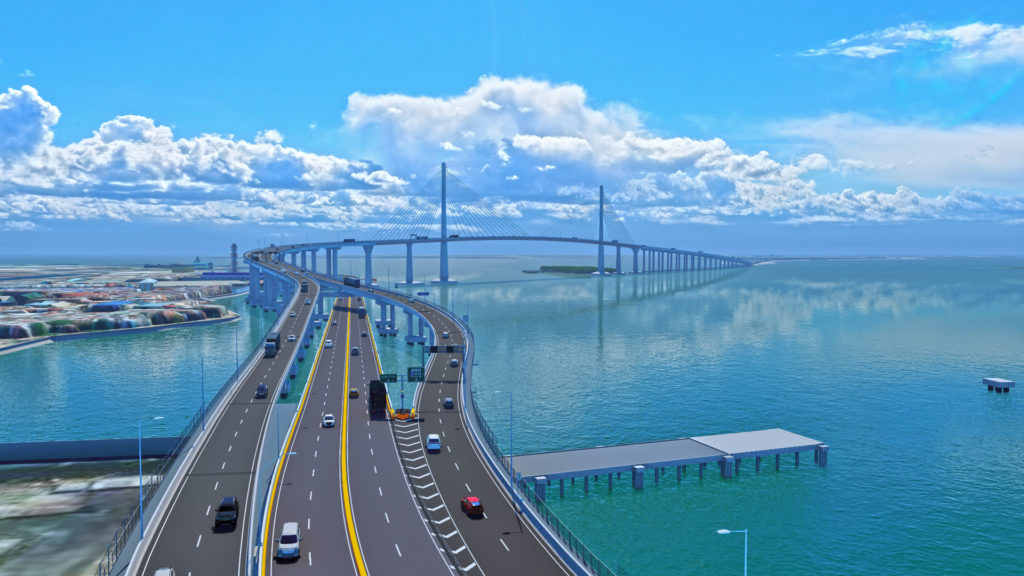 Photo from Cebu Daily News
Edward Du, governor of the Philippine Chamber of Commerce and Industry (PCCI) for Central Visayas, said that this new infrastructure is a potential solution to the notorious 'Cebu traffic' which significantly impacts economic activity and social mobility in the province.

"Knowing Cebu, the city will bounce back and go back to normal faster than the other provinces," Du said, sharing how the business community looks forward to this new development as Cebu adapts to the new normal.
Felix Taguiam, president of the Cebu Chamber of Commerce and Industry (CCCI), also stated the CCLEX is "truly a sight to behold, and a positive force for Cebu's economic recovery."
CCLEX as seen from JEG Tower @ One Acacia's Rooftop Garden
In its quarterly property report, the Philippines' biggest real estate brokerage and consultancy firm KMC Savills noted that Cebu remains to be an attractive location for businesses seeking prime talent in the Visayas. In 3Q/2021, improvements in the commercial real estate market were observed as landlords and tenants have had room to adjust amidst the two-year pandemic conditions.

Want to learn more about Cebu's property market? Connect with us today. Reach out to Gerold Fernando at (+63) 917-565-3547 or send an email to jegtower@kmcmaggroup.com today!