As the world recovers from the economic impacts of the pandemic and lockdowns, Cebu remains to be an attractive business location especially for multinational locators.  
 
In its latest property report, KMC noted that commercial rents in Metro Cebu are beginning to stabilize and gradually improve as the sector transitions to the new normal. With a diversified real estate portfolio, impressive infrastructure, and ease of transport and access, local and foreign companies consider Cebu as its location for expansion. 
 
Diversified Real Estate Portfolio 
 
Metro Cebu's main business districts, Cebu Business Park and Cebu IT Park are home to around 81,000 sq m of Grade A office spaces. Over the years, commercial developments have framed the Cebu City skyline, offering premium spaces for local and foreign business entities that want to relocate or expand outside Metro Manila and Luzon. 
 
Among the newest premium green buildings to launch this year in Cebu City is JEG Tower @ One Acacia. This 22-storey development was recognized as the country's Best Commercial Green Building in 2020 and is a certified LEED Gold.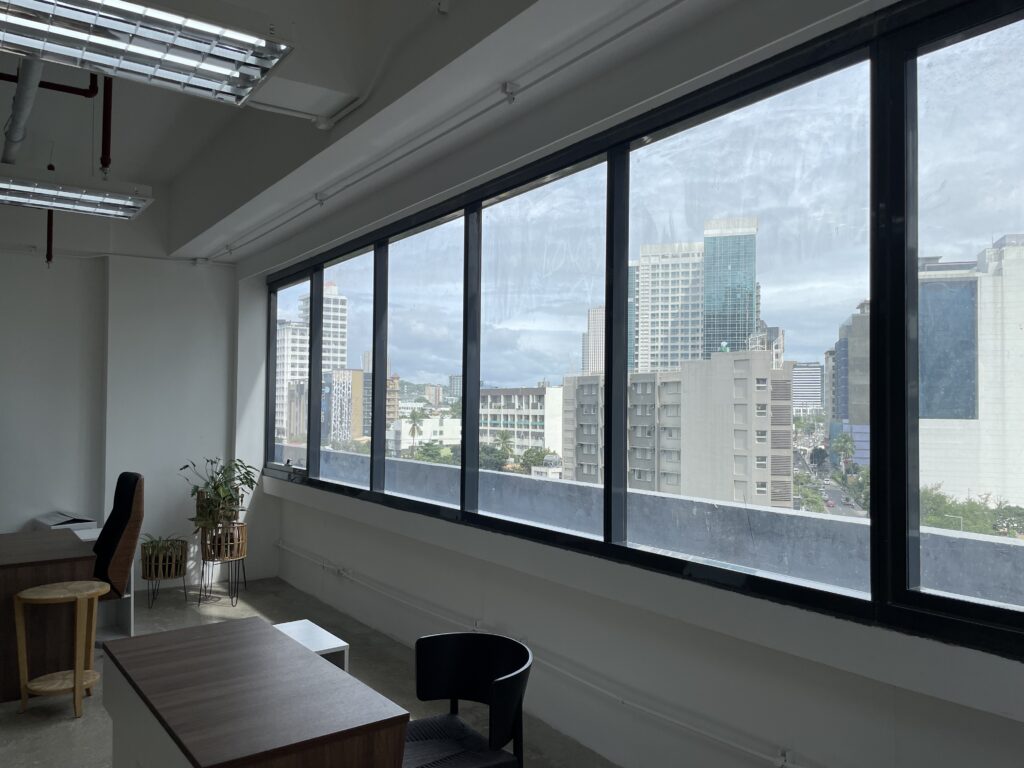 Impressive Infrastructure 
 
The Cebu-Cordova Link Expressway (CCLEX) is expected to bring more economic growth and assist in the pandemic recovery of Cebu City and its neighboring areas as the local government anticipates its completion during the first quarter of 2022. 
 
The 8.9-kilometer infrastructure project offers an alternative route for those coming from the Mactan-Cebu International Airport. It is the country's largest water-crossing infrastructure, built with a navigational clearance to allow larger vessels to safely cross underneath the bridge. 
Business leaders in Central Visayas have also expressed their optimism over the socio-economic benefits of CCLEX to the province and the whole region once it starts operating this year. Both local business leaders and multinational locators say the economic benefits that will enable Cebu to bounce back economically and start have ripple effects that will be felt across the Visayas.

READ MORE: CCLEX to aid economic recovery in Cebu in 1Q/2022

Ease of Transport & Access

The Mactan-Cebu International Airport is the main entry and exit point in Cebu City. This development is also the second busiest international airport in the Philippines that serves the majority of Metro Cebu and the Central Visayas region.

Its international terminal, Terminal 2, started operations in 2018 and has significantly increased the capacity of the airport to 12.5 million passengers per year. In 2019, the new design of this terminal won an award under the "Completed Buildings – Transport" at the World Architecture Festival.

Interested in expanding to the Visayas? Locate in the best place to work in Cebu City. Get in touch with Gerold Fernando at (+63) 917-565-3547 or send an email to jeg@kmcmaggroup.com for more details.

Discover how JEG Tower @ One Acacia revolutionizes work and life balance today.