Changes brought by the pandemic to the lives of people have further inspired and pushed developers to future-proof spaces they offer. For businesses to adapt to the changes presented by unprecedented circumstances, spaces should allow innovation and anticipate future modifications to further support companies and provide its needs to operate. 
 
As defined by McKinsey, future-proofing an office and an organization is looking ahead of design trends, making use of innovative technology, and anticipating to minimize risk and adapt to changes in the future. Penketh Group, a workplace design and strategy organization, also noted that future-proofing workplaces is a "form of damage control used to reduce any barriers, limitations or negative consequences as time ticks on and industries evolve." 
 
Future-proofing for Millennials 
 
Organizations and businesses in the Philippines begin to realize the importance and crucial role of the workplace to the health, safety, and productivity of its employees. As the labor force shifts to a new demographics, priorities in employment and retention have also changed. In 2021, an estimate of 47.1% of more than 66 million Filipino workers were identified as part of the millennial generation. Dubbed as the "Job-hopping Generation", Gallup reported that more than salary and climbing the corporate ladder, millennials prioritize a company's culture and a good workplace.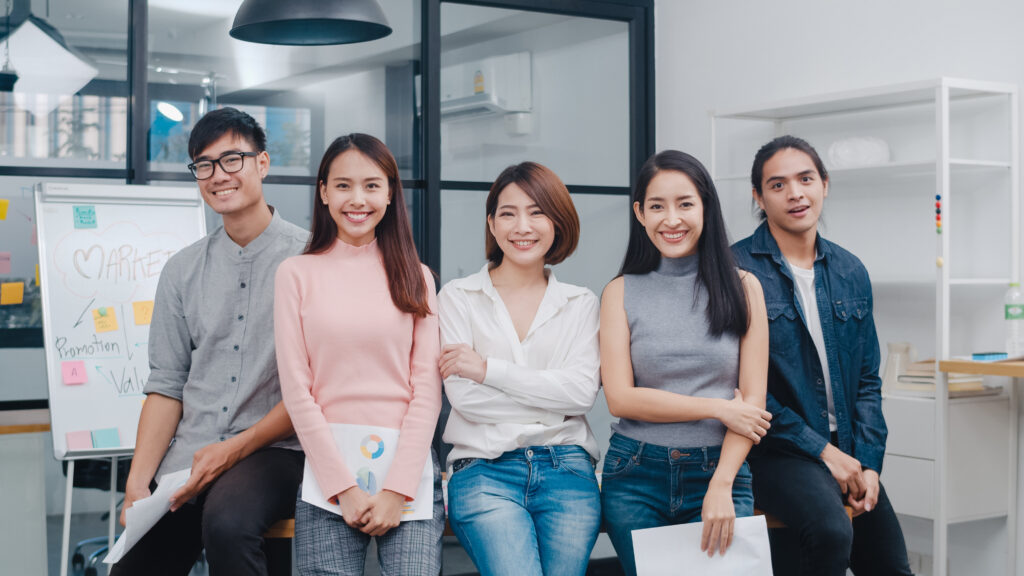 Future-proofing & Sustainability
Future-proofing a workplace goes hand in hand with sustainability. More than just a construction and design trend, sustainability has become an encompassing approach to maintaining an optimal space for employees and taking care of their holistic well-being.  
 
Green and sustainable features secure an organization's future and significantly impact the health, wellness, and safety of its occupants. Here are some ways sustainability contributes to future-proofing your office:  
Smart Technology 
Smart technology will be one of the requirements for workplaces in the new normal. Smart offices are workspaces that utilize automated processes to enhance building operations, from air conditioning and heating, lighting, and security. All of these conveniences will start to be the standard in eliminating and reducing risks after the recent pandemic and other health threats. 
 
Premium green buildings utilize this innovative solution through voice-controlled elevators, remotely operated printers, and increased use of sensors throughout offices would substantially reduce workplace risk. In more secured offices, emerging technologies such as facial recognition can further reduce contact and exposure among colleagues. 
 
RELATED: https://jegtower.com/the-future-of-workplace-contactless-features-and-smart-technology/ 

Optimal Indoor Air Quality 
 
Indoor air quality (IAQ) refers to the air quality within and around buildings and structures, related to the health and comfort of its occupants. Research emphasizes that this is an important factor in providing a safe and healthy workspace for employees post-pandemic. 
 
Many studies have made direct correlation with better pandemic response and providing an improved indoor air quality. Premium green buildings like JEG Tower @ One Acacia utilizes the MERV-13 air filters and Fresh Air System for optimal indoor air quality. As a LEED Gold establishment, the 22-storey premium green building in Cebu City uses these top-grade filters that capture particles in the air from 0.3 and 10 microns (µm). Higher value in MERV ratings leads to better filtration, fewer dust particles, and other airborne contaminants.  
 
The tower's MERV13 filter is one of the highest-grade filters in the industry that promotes an ideal indoor environment and eliminates the growth of bacteria, mold, mildew, or fungi. 
Waste Management & Recycling 
Green buildings also prioritize proper waste disposal and recycling. In the Philippines, one of the frontrunners of sustainability, JEG Tower @ One Acacia collects and stores waste materials for recycling, including the diversion and demolition of debris from disposal in landfills and incineration facilities. Instead, these recyclable construction materials are redirected back to the manufacturing process and appropriate reclamation sites. This process reduces demand for virgin resources and further reduces the environmental impacts of resource extraction, processing, and transportation.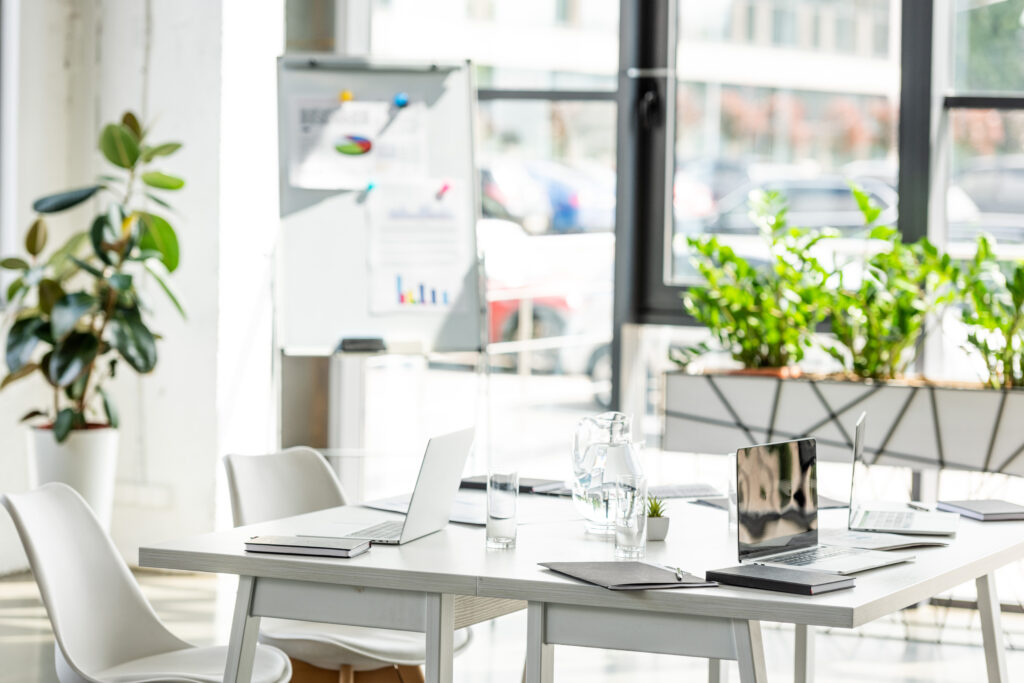 Biophilia

One of the simplest requirements for building a biophilic office is the introduction of plants and greenspaces within the work area. By introducing plants, either in pots or in the form of living green walls into the office environment, indoor air quality is improved as the vegetation can help in absorbing pollutants, toxins, and disease-carrying viruses. This can complement a building's air filtration system that optimizes disease prevention.

Biophilic designs in workplaces also feature large windows that allow maximum natural light. Many studies have linked this design to improved productivity, motivation, and overall happiness and satisfaction of employees in the office.

READ MORE: https://jegtower.com/the-importance-of-biophilic-design-in-a-post-lockdown-office/
Well-being Programs
To further improve the overall well-being of its tenants, premium green buildings also offer opportunities and programs that directly affect their health. According to Business News Daily, providing lifestyle enhancement benefits can be a powerful method to recruit and retain employees. These benefits usually involve fitness, mental health, or medical needs. Simply giving access or capacity to avail gym memberships, health apps or other assistance programs can keep them happy and loyal.
With more employees being health-conscious, a future-proof workplace successfully incorporates sustainability, sophistication, and safety in its design and layout. Premium office spaces provide an additional layer of protection to its tenants against the virus and other threats to their holistic health.
Premium green buildings and commercial developments, such as JEG Tower @ One Acacia, ensure that the workplace gives utmost importance to the health, safety, and holistic well-being of its tenants. With offices designed to integrate sustainability and sophistication, employees can enjoy green features that provide greater support for employees to their psychosocial needs.

Want to learn more about how the workplace can support employee well-being? Contact Gerold Fernando at (+63) 917-565-3547. For leasing inquiries and more information, send an email to jegtower@kmcmaggroup.com.