Having female leaders is usually a feat for most companies, but JEG Development Corporation was bound to set new standards from the beginning. Being one of the first few local developers in Cebu, the company is grounded on tradition set by its namesake, Jose E. Garcia, but continues to dare and challenge norms to continue his legacy. Third generation leader, Ayla Gomez, smashes stereotypes and breaks barriers as one of the executive committee members of JDC while advocating for women empowerment and sustainability in the workplace.
"I wouldn't say it was a dream to be an executive or specifically to be in real estate," Ayla expressed. "I did, however, have hopes of being able to lead effectively in whatever path I chose to take, and to be able to contribute something of value, and be a team player."
Breath of Fresh Air
Representing the family business as the brand manager, Ayla stands out as one of the young women who dare to redefine women's roles in leadership and real estate. Having a background in marketing, design, and business, Ayla applies a different approach in working on JEG Tower @ One Acacia's branding: she ensures they remain as authentic as possible to their identity and genuinely stand by what the award-winning building represents.
JEG Tower @ One Acacia is JDC's first vertical development. Despite being arguably the new kids on the block, the 22-storey premium green building has already been recognized as the Philippines' Best Green Development and was shortlisted as Best Office Development by PropertyGuru Philippines Property Awards.
READ MORE: JEG Tower @ One Acacia wins Best Commercial Green Development
"We are a small company, even smaller when I came in, and we were starting our first vertical project," Ayla shared. "I remember thinking back then, "This can be challenging.", but of course, being small has its advantages which we look at as a strength of ours."
Fast forward years after, JEG Tower @ One Acacia is nearing its opening and launch. It is dubbed as the best place to work in Cebu City after earning a LEED Silver Pre-certification and an accreditation from PEZA.
Green Branding Redefined
Being "green" is not all about being environmentally friendly today. For a homegrown company like JDC, this project means a way of giving back to the people of Cebu. While constructing a green building is more expensive compared to building normal ones, JDC carries its company values of integrity, visionary, and fortitude.
"If they are building something, we are doing it the best way possible," Ayla expressed. "We want to make them feel valuable, staying true to JEG Tower's main vision of revolutionizing work and life balance."
READ MORE: Defining Innovation in Real Estate
The importance of green buildings is being emphasized much more today as the world faces a global health crisis in the COVID-19 pandemic. Today, green buildings encompass a holistic approach in real estate, where sustainability is measured in providing a safe and healthy space for building occupants, while minimizing the harmful effects of construction and operations on the environment.
"I felt very strongly about the project and the sustainable direction it was leading in. I was excited to be part of one of the first movers in Cebu real estate to recognize this importance and to help bring this to the forefront in the community here," she said.
Inspiring More 'Girl Bosses
Gone are the times that it is unconventional for companies to have female leaders. In fact, Ayla shared an interesting trivia: "According to the Grant Thornton 2020 Women in Business Survey, 43% of female executives in the country hold senior leadership roles, and the Philippines ranked first as having the most number of female executives. This is definitely inspiring!"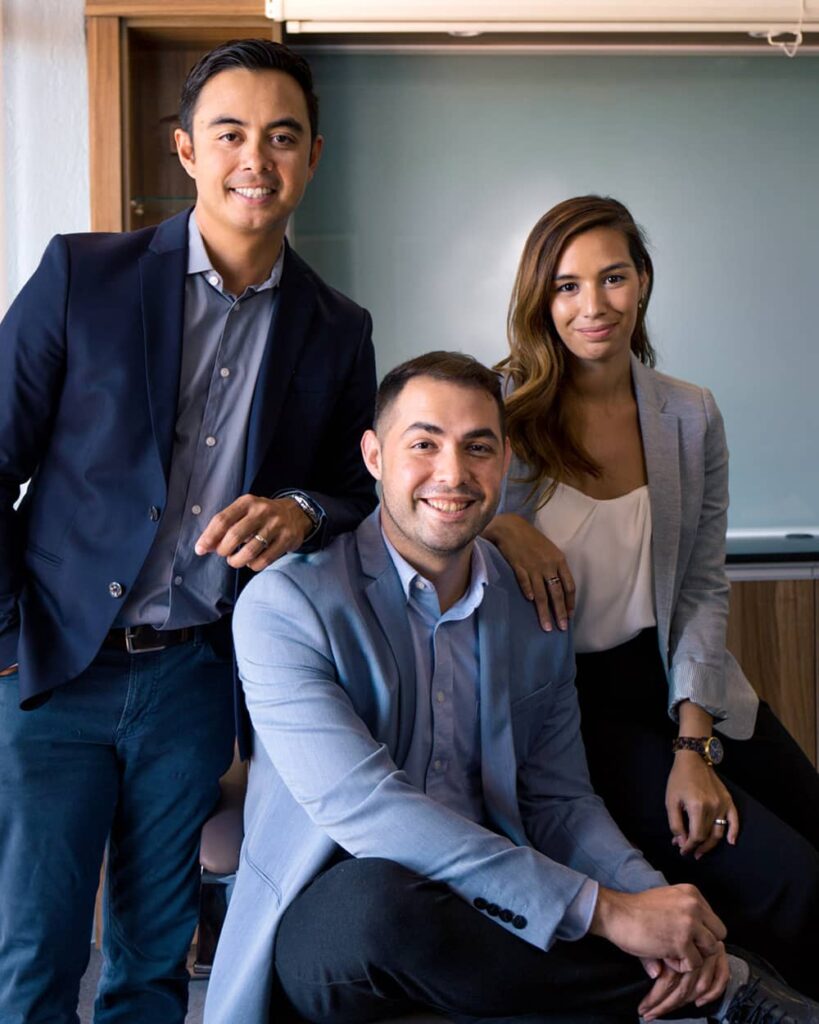 Progressive companies and more 'tenacious, compassionate, and collaborative' women leaders work hand in hand in normalizing how gender does not define nor limit brilliance nor competence in leadership.
"One challenge that women leaders face is having to assert ourselves more because most industries are still very much male dominated, which puts women on an uneven playing field," she shared. "Most times, a woman's competence is questioned and criticized more than of a man's."

Despite this, Ayla inspires more girl bosses and women leaders to eliminate inequality and stereotypes in the industry. "The gender bias or double standard is prevalent and is something that women are fighting to change. Women continue to break the glass ceiling and make waves in the workplace."
Representing JEG Development Corporation and fellow women, Ayla calls for an inclusive workplace for all in working towards a 'gender-balanced' society. "Be proactive. Let us continue to make our voices heard and make others listen," she stated. "Whether it is for equal pay or more representation in the company, let us push for action to evaluate, identify, and prevent an unconscious bias."