Even before the COVID-19 pandemic, leading property developers in the Philippines such as JEG Development Corporation have envisioned a greener approach to real estate. Apart from achieving premium green certifications such as Leadership in Energy and Environmental Design (LEED), achieving true sustainability has been a distinctive feature as more green developments get built.
In the US, more cities are moving toward achieving net-zero carbon emissions by 2025. Improving energy efficiency and sustainability across the current real estate portfolio has been well integrated into the community and urban planning in many countries including the Philippines. The increased demand for better workplaces and sustainable spaces is also due to the remarkable improvement in employee satisfaction.
A US study shows that a 27% increase in satisfaction was reported when individuals are placed inside a healthy building. Using environmentally friendly materials and focusing on indoor air quality have been identified as the key health aspects considered by occupants.
True sustainability goes deeper than having green amenities or features as it can only be achieved through the full-life-cycle approach. According to the Life Cycle Initiative, sustainability should be integrated at all stages of the design and build. Emissions at any stage of designing and construction should be properly tracked to match the claim.
These green considerations must be of vital importance from sourcing or manufacturing materials used to the facilities and amenities placed in the development. The approach also covers the inclusion of green spaces, energy and water efficiency or consumption, and waste management.
Approach On Being Distinctively Green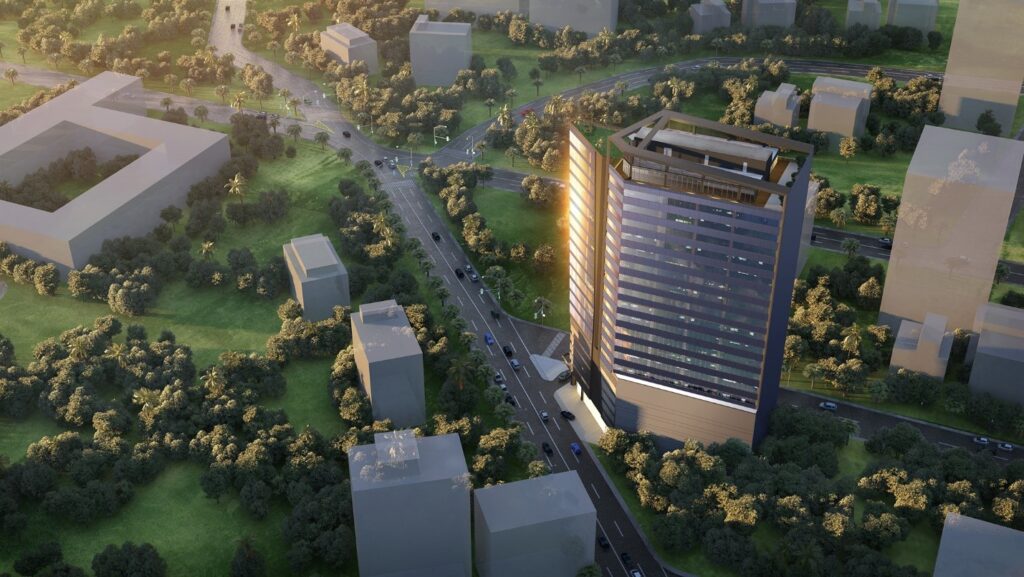 In the Philippines, JEG Tower @ One Acacia is one of Cebu's most sustainable estates as it goes beyond the definition of green. Apart from creating premium spaces for work, JEG Development Corporation believes that an occupant-focused and wellbeing-centric approach is impactful on an economic level.
Employing the full-life-cycle approach, the building is created from recyclable construction materials as it utilized steel and cement from coal-fire powerplant waste.
READ MORE: Sustainability Report: How does JEG Tower @ One Acacia contribute to the People, Planet, and Profit?
It also integrated efficiency beyond energy, water, and waste by making sure that it is designed sustainably. Its operable windows prioritized efficiency over aesthetics to provide many key benefits such as optimal indoor air quality by allowing the flow of fresh air and natural light to space.
JEG Tower @ One Acacia has also touched on sustainable transportation by providing ample bike racks and shower rooms for cyclists. They also started an incentivized bike program for JDC employees to encourage fitness and reduce carbon emissions accordingly.
In terms of greenery, the Grade A tower has allocated pocket gardens inside the building and is committed to providing unique outdoor spaces to its occupants. Its groundbreaking green roof will showcase and be home to plants endemic to Cebu.
As with any urban development, JDC has remained steadfast in its pursuit to push for sustainability that does not only provides beautiful spaces but will provide many benefits to its occupants and local communities.
Locate in the greenest and best workplace in Cebu today. Contact Lorenzo Rodriguez at (+63)-917-825 6884 for listing inquiries and more information.