As Cebu celebrates the 500th anniversary of the promulgation of Christianity in the Philippines, JEG Development Corporation (JDC) complements this milestone with innovation as its maiden vertical development, JEG Tower @ One Acacia launches this year.
JEG Tower @ One Acacia, JDC's maiden vertical and office real estate project, is symbolic of their almost three-decade history of giving back to the people of Cebu. While being one of the relatively new players in the local construction industry, JDC traces a long history of celebrating its homegrown roots through the legacy of its namesake, Jose E. Garcia, who also founded the company in 1994.
JDC Through the Years
Nine years from its foundation in 1994, JDC primarily served and functioned as a holdings company for the founder's other business interests. In August 2003, the company shifted to a fully staffed and independently operating corporation, focusing on property development and real estate in Cebu. In the following year, JDC's first venture in the industry was the construction of Blue Garden in Fulton Street, Lahug in 2004. It was a mixed-use development consisting of 3 commercial spaces, 3 townhouses, and residential properties, 10 studios, and a bachelor unit.

JDC's second project, and probably one of the most memorable landmarks for the Cebuanos. One Acacia Place was one of the first strip malls in the city where families and friends spend to dine, shop, and bond during the weekends. It is easily recognized for its angular roof which followed the corner shape of its location: Acacia Street and Archbishop Reyes Avenue. Its remarkable feature, the old Acacia tree still stands today.
Another commercial project of JDC is The Gallery, which is perhaps JDC's best-known property development in Cebu City. This mall strip is located at St. John Paull II Avenue, formerly known as Juan Luna Avenue. Since its construction and completion in 2008, it has become an entertainment landmark for families, friends, diners, and shoppers in the city. This was also the first real estate project done in partnership with Mai-l Resources Corporation and Architect Rene Ybañez.
When it comes to residential properties, JDC opens its doors to tenants in Cebu City through the Tomodachi Premium Residences, an exclusive community of 14 townhouses in Talamban, Cebu. This project was in collaboration with Architect Rene Ybañez, which aimed to design a living environment inspired by Japanese standards. Tomodachi Premium Residences entered the rental market in 2013.
After more than a decade of being a landmark in the City, One Acacia Place closed its doors to the public to give way to the construction of JEG Tower @ One Acacia, JDC's award-winning 22-storey office and retail building.
Cebu City's newest premium building has been named as 2020's Best Green Commercial Development and was shortlisted for the Best Office Development by the PropertyGuru Philippines Property Awards. The establishment was also recently PEZA-accredited, enabling businesses to expand in Cebu and to the Visayan Region.
With diverse real estate developments in Cebu City, JDC is a proud homegrown developer who always puts forward the well-being and welfare of their fellow Cebuanos.
"JDC's main thrust has always been to enrich the lives of the communities where our properties are built. We may be a relatively new player in the industry, but our local roots are strong and deep, which is why we are committed to always uplift Cebu through our properties especially with the many adjustments because of the pandemic," Marko Sarmiento, JDC's Chief Operating Officer said.
LEED Certified
Continuing the legacy of JEG, JEG Development Corporation aims to uplift the work-life balance and overall well-being of the Cebuanos through JEG Tower. It is one of the pioneers of sustainable real estate in the province, raising standards for developers and property owners in the area.
READ MORE: Pushing Sustainable Offices: Leveraging smart technology for safety, productivity
JEG Tower is one of Cebu City's first LEED Pre-Certified Silver green buildings that utilize lesser energy, conserves water, emits less greenhouse gases, and produces lesser construction waste. JDC is able to accomplish its commitment to the Cebuanos by constructing a state-of-the-art facility that utilizes 100% back-up power with 24/7 capability and VRF air conditioning.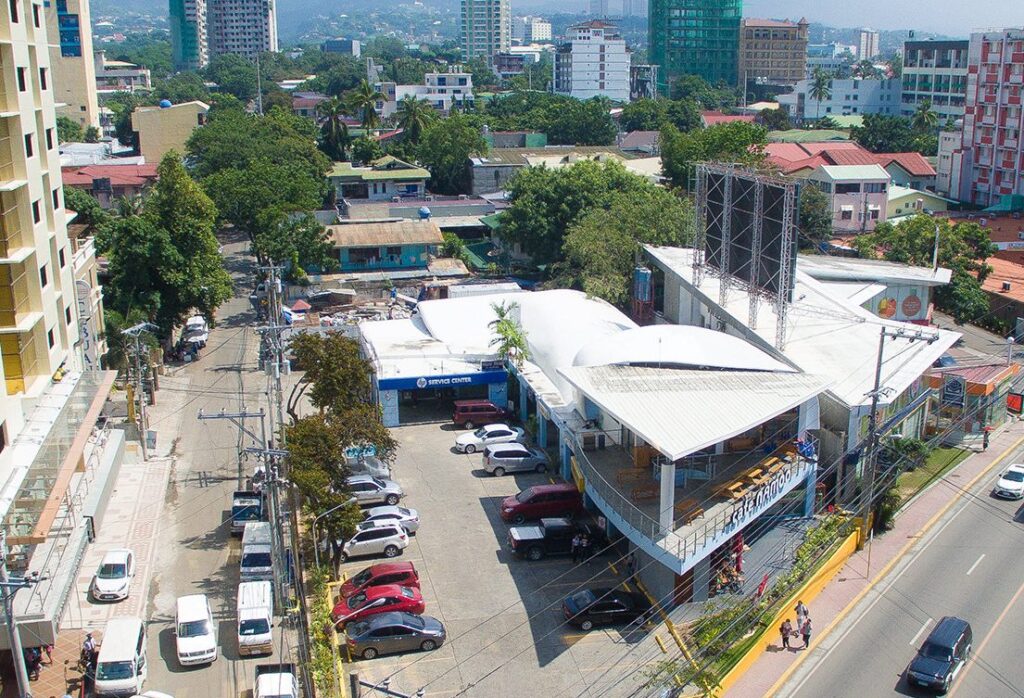 Innovative Technology
Being the newest premium green building in the Cebu business district, JEG Tower @ One Acacia was designed and constructed to operate using state-of-the-art technology. These are safeguards to ensure reduced negative environmental impacts and the promotion of its tenants' health and well-being.
JEG Tower utilizes smart technology in its office, retail, and common spaces to protect its tenants from the threats of the virus. The commercial tower uses MERV-13 air filters and Fresh Air System for optimal indoor air quality. DOAS or Destination Oriented Allocation System Elevators are also one of the world-class green features of JEG Tower as part of its pledge to sustainability and green real estate.
RELATED: The Future of Workplace: Contactless features and smart technology
Beyond disease prevention which is very important after the world experienced a pandemic, sustainability is supported by smart technology via more efficient use of energy.
JEG Tower @ One Acacia is the Garcia-Sarmiento family's pledge to a better and healthier Cebu. As the city celebrates a milestone in its heritage, JEG Development Corporation's vision to improve the real estate landscape is demonstrated through this state-of-the-art and sustainable project.
Learn more about JEG Tower @ One Acacia by contacting Lorenzo Rodriguez at (+63)-917-825 6884. You may also call us at (+63) 2-8403-5519 or send an email to info@kmcmaggroup.com.